KISS joins talent line-up for Macy's Thanksgiving Day Parade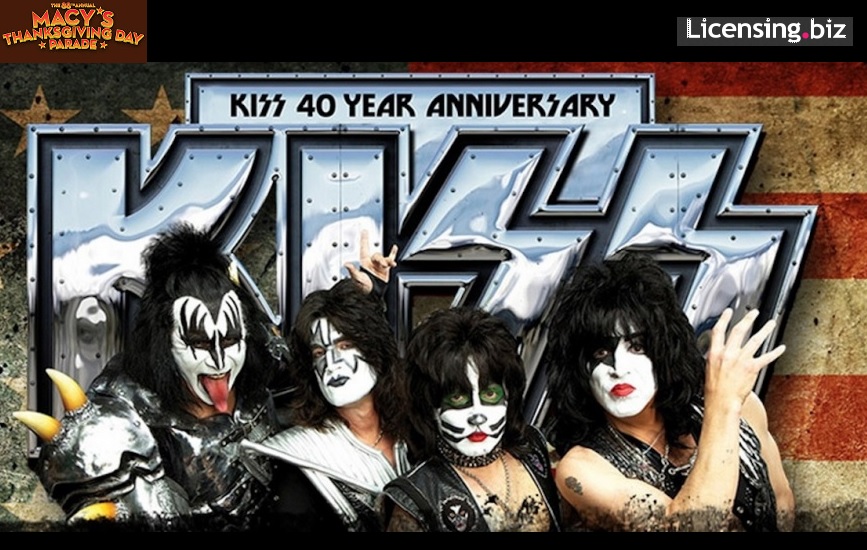 By Samantha Loveday / Licensing.biz
Special performance continues the band's 40th anniversary celebrations.
Iconic rock band KISS will be taking part in the annual Macy's Thanksgiving Day Parade for the first time this year.
One of the most watched events on television, the 88th Macy's Thanksgiving Day Parade will begin at 9am on Thursday, November 27th. More than 3.5 million spectators will line the streets of Manhattan, while there will be over 50 million viewers nationwide.
The special performance by KISS – which was secured by the band's brand management company, Epic Rights – will be led by more than 600 cheerleaders from around the US, paying tribute with a KISS medley.
"Macy's Thanksgiving Day Parade is the most popular and visually spectacular holiday parade in America, and there is no doubt that KISS, unequalled in the world of concert performance, will deliver stunning theatrics at the Parade," said Juli Boylan-Riddles, EVP of global strategic partnerships and licensing.
"With loyal KISS fans now beginning to introduce their teens to the band, this is a fantastic opportunity for the millions of Parade spectators and viewers to enjoy a performance from the hottest band in the world."
KISS' Gene Simmons and Paul Stanley jointly stated: "2014 has been a banner year for us and participating in one of the country's most beloved events caps off what has truly been a spectacular 40th anniversary. We can't wait to rock the Big Apple with our fans on Thanksgiving."