KISS meets Scooby-Doo in new film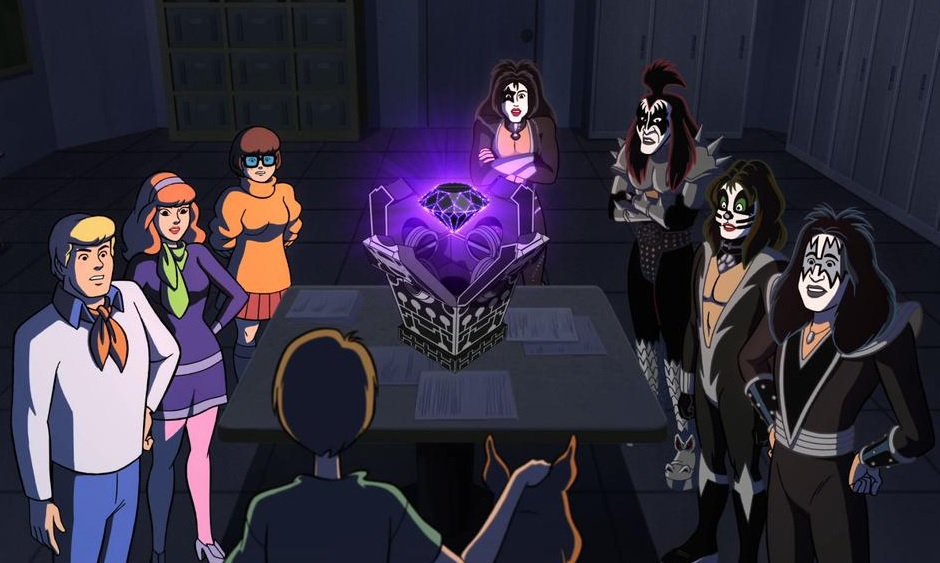 CLICK HERE to view USA Today's Exclusive movie trailer now!
They'll be selling Scooby Snacks soon in Detroit Rock City.
The super-sleuthing canine and "the hottest band in the world" are teaming up in the animated film Scooby-Doo! and Kiss: Rock and Roll Mystery, available July 10 on digital HD platforms and July 21 on Blu-ray/DVD from Warner Bros. Home Entertainment.
Kiss members Gene Simmons, Paul Stanley, Eric Singer and Tommy Thayer voice their own characters in the movie, which centers on a Halloween concert at the group's amusement park Kiss World. Scooby, Shaggy and the rest of the Mystery Inc. gang drop by to hear some tunes but wind up partnering with the musicians to take on the Crimson Witch, a spooky lady with a nefarious plan to summon the evil and powerful Destroyer from the alternate dimension of Kissteria.
The cartoon Mystery features six classic Kiss numbers plus a new song by the band just for the film, which features guest voice stars Kevin Smith, Jason Mewes, Darius Rucker, Garry Marshall, Penny Marshall, Jennifer Carpenter and Pauley Perrette.
This isn't the first time Kiss and Scooby have shared screen time: The band also appeared on a 2003 Halloween episode of What's New, Scooby-Doo?