Paul Stanley and Epic Rights to Develop Global Branding, Licensing and Retail Programs for New Paul Stanley: Royals & Rebels Brand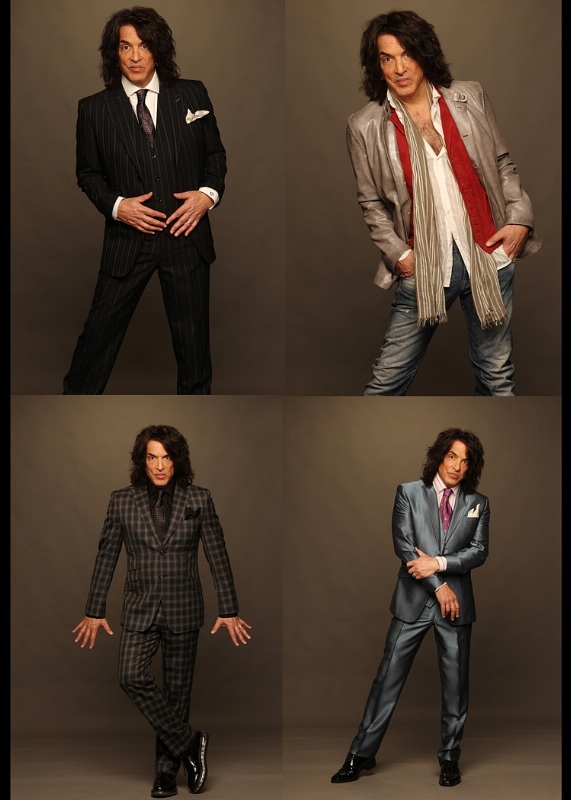 Paul Stanley, Co-Founder and singer/songwriter of legendary Rock and Roll Hall of Fame band, KISS, has teamed up with the music industry's leading branding and social media marketing company, Epic Rights, to develop and launch Stanley's all new lifestyle brand, Paul Stanley: Royals & Rebels, at the Licensing Expo in Las Vegas in June. The announcement was made today by Epic Rights CEO Dell Furano and Paul Stanley.
From Stanley's signature designs of musical instruments to his fine art paintings, both of which have generated millions in sales, the brand Paul Stanley: Royals & Rebels is synonymous with fashion forward, cutting-edge style and an independent spirit. Epic Rights has been charged with building the Paul Stanley: Royals & Rebels brand into a new licensing program, including men's fashion apparel and accessories, footwear, food, spirits, home decor, cookware and more. Epic Rights anticipates debuting the Paul Stanley: Royals & Rebels brand at retail in fall 2016.
"Paul is the definitive Rock Renaissance man with a sense of style in arts, fashion, design and food that is unrivaled in the music industry. His creativity, marketing savvy and personal style truly sets him apart," said Furano.
"Over the years, Dell and I have worked closely on the strategic developments and partnerships on the KISS brand, as well as more recently with Rock & Brews and my paintings," said Stanley. "I am excited to watch Dell and Epic Rights' great team of branding professionals seek out and find opportunities and outlets that will reflect a lifestyle and point of view that I am passionate about and do it imaginatively and creatively in the years to come."
Stanley, one of rock's most acknowledged and respected front men as lead singer and guitarist for KISS, is a driving force and unwavering voice for the Rock and Roll Hall of Fame-inducted band. Ensconced in the media as both an unequivocally sophisticated fashion trendsetter and creative visionary, Stanley has designed KISS costumes, album covers and stages in addition to its iconic KISS logo, instantly recognizable around the world for the past 40 years!
As an author, Stanley's autobiography Face The Music, soared to #2 on the New York Times Best Seller List. His concept for Rock & Brews, an energized dining and entertainment venue continues to expand with new locations being launched around the country. Recently, both Stanley and Gene Simmons were recipients of the ASCAP Founders Award, a prestigious honor given to songwriters and composers who have made pioneering contributions to music by inspiring and influencing their fellow music creators. Each recipient is a musical innovator who possesses a unique style of creative genius, which will enrich generations to come. Additionally, Stanley was honored at the Open Hearts Foundation Gala for his direct involvement in both raising funds to pay for needed surgeries for children afflicted with various birth defects and giving support to the parents of those children.
About Epic Rights:
Epic Rights is a full service global branding, licensing and social media marketing company dedicated to building celebrity and entertainment brands via its broad global network of retailers, licensees and agents. Working with a roster of top clients and brands, Epic Rights' services includes licensing/branding, music merchandising, social media management, VIP ticketing and fan clubs. Epic Rights also oversees sponsorships and endorsements, digital archiving of all creative/photo/media assets and manages worldwide e-commerce for its clients in addition to providing in-house legal resources for trademark registration and audit management. Epic Rights is headquartered in Los Angeles, California.