KISS Rocks The Colony – Rock & Brews Grand Opening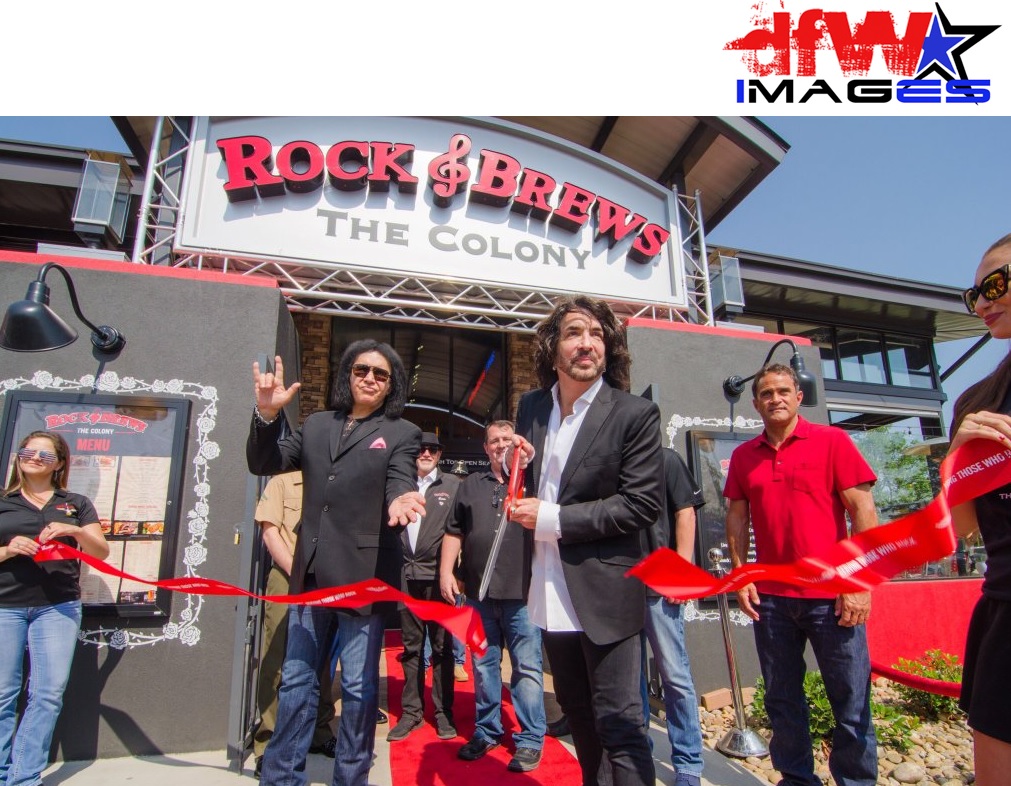 By Calvin Mims / DFWImages.com
The Colony, TX –  Gene Simmons was back in Texas to celebrate the grand opening of his latest Rock and Brews restaurant with multiple VIP events throughout the day.  After making a special appearance last September for the groundbreaking ceremony, Simmons promised to return to open Rock and Brews The Colony in true Texas style.  And true to his word, he's back, along with Paul Stanley, for the grand opening celebration.
Simmons and Stanley, best known for their years performing with KISS, are two of the owners of the Rock and Brews franchise, along with Michael Zislis and the Furano brothers, Dave and Dell.  The extensive experience of the group in the music, entertainment and restaurant arenas makes this a dynamic executive team.  Along with the legions of KISS fans that Simmons and Stanley bring, Zislis and the Furano brothers bring with them years of success in marketing, merchandising and creating successful restaurant concepts, ranging from brewpubs to fine dining.  Throughout the restaurants, you'll notice the influence of each of the owners.
Rock and Brews The Colony epitomizes all things rock and an extensive collection of brews, from your favorite domestic to a selection of locally brewed craft beer.  The menu is filled with delicious upscale bar food as well as fancier fare.  You'll find everything from kale salad to wings, pizza and burgers, as well as a collection of specialty dishes.  The decor is representative of all things music and the walls are filled with pictures and memorabilia of some of the most influential music makers of all time – everyone from The Doors to Stevie Ray Vaughn to Heart.  Even many of the menu items pay homage to musical icons throughout the years.  Whether you want to watch sports or music videos, you'll find plenty of televisions to keep you entertained.  The outdoor seating area is perfect for an after work happy hour or family dinner – you're even welcome to bring the dog!
The grand opening festivities included a morning media blitz with coverage from local media outlets including KDAF-TV, WFAA-TV, KZPS, the Dallas Observer, and DFW Images, among others.