Rock Icon Paul Stanley's Five Favorite Films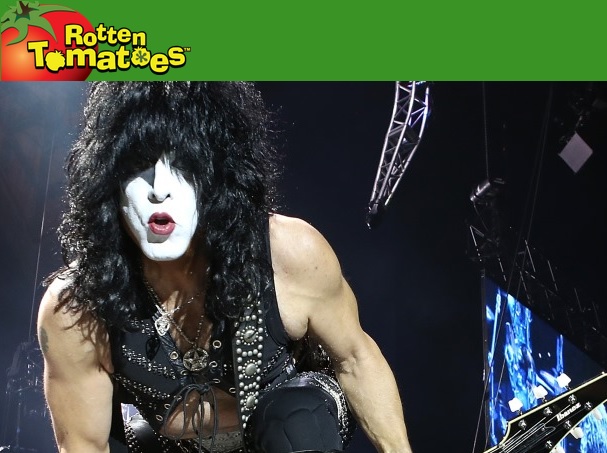 by Kerr Lordygan / Rotten Tomatoes.com
You wanted the best? You got the best!
The hottest band in the world is hitting the big screen for one night only, this Wednesday, with Kiss Rocks Vegas. Members of the Kiss Army will be flocking to the theaters, but even backseat fans and those millennials who may not be as familiar with the astonishment that is a live Kiss concert will have a chance to see the legendary show from the comfort of a local cinema.
We had a chance to see an advanced screening of this blistering treat for the eyes and ears, but unbeknownst to us, the band itself was there to mingle, watch, and critique its own film, being the ultimate perfectionists one might expect. Not one to miss an opportunity to get a Five Favorite Films interview with rock royalty, we whipped out the portable recorder (which Mr. Paul Stanley himself nostalgically referred to as a vintage "Norelco"), and sat down to chat with the lead singer/guitarist/starman. Amidst exchanging inappropriate jokes with bassist/singer/demon Gene Simmons, lead guitarist/spaceman Tommy Thayer expressing the thrills of producing the film, and drummer catman Eric Singer interjecting comical banter about watches, cars and genitalia (Stanley joked that he was an interview "hijacker"), we were indeed able to get the sought after info: the movies that move Paul Stanley of Kiss.
The list of mostly fun comedies may surprise you, coming from a band that flaunts self-empowerment, adventure, and explosive (literally) hard rock. While chatting in the Dolby Screening Room lounge, Singer, for example, asked if Stanley had seen Captain America: Civil War. The answer was an unapologetic no. "My problem with all of those films," he said, "is as soon as they go CGI you lose me. All of a sudden I go, 'I'm not watching a human being anymore,' and you know it immediately. The movements are disjointed. From buying into something, I'm suddenly jolted out of it. I'm not a fan of CGI." So what were his faves? Wonder no more, rock and movie fans, the answers are laid before you in this fine (and funny) collection of hard rock icon Paul Stanley's Five Favorite Films:
Great movie. It was one of the first films, I thought, that really took comedy to an absurd level. Whether it was watching Bill Murray's hair that was a comb-over, [or when he] keeps falling over when he's in a competition, or Woody Harrelson had a great scene where he's playing an Amish guy and he comes in and says he spent the day milking the cows. He has this big pail, and he takes a drink and they go, "They're bulls [laughing]!"