KISS' Paul Stanley Paints In Many Colors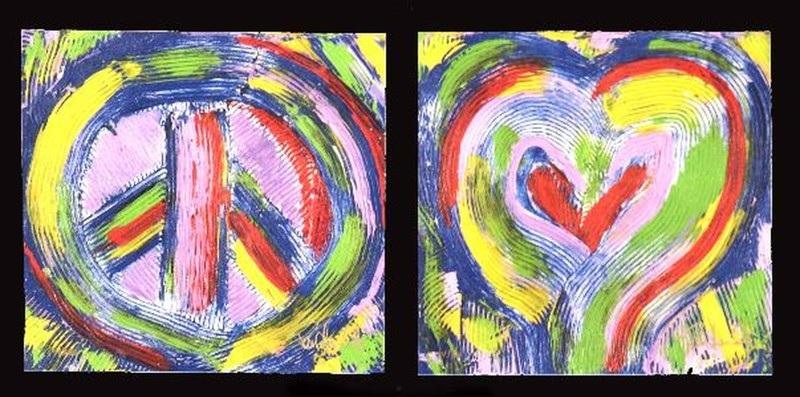 The rock frontman will visit Wentworth Gallery Phipps – Atlanta with his art collection June 16th
It's not hyperbole to call Paul Stanley a rock god.
As the spandex-clad, star-eyed yowler-in-chief for KISS since the mid-'70s, there's a certain image that follows the New York native, who has fronted one of the most successful rock groups in modern music history.
One might expect him to spend his time off from the band that told us to "Rock and Roll All Nite" and "Shout It Out Loud" tinkering with a pricey guitar collection or tending to a flock of vintage cars.
But five days a week, Stanley leaves his Los Angeles home, drops his kids off at school and drives 15 minutes to his art studio, where he works from 9 a.m. to 3 p.m.
Some days, he also squeezes in a barre class with 40 neighborhood women, but that's a story for another day.
"This is where I work," Stanley said on a recent afternoon, calling from his artistic enclave. "It's comfy, it's messy, but I have people to help keep me organized."
With KISS touring less frequently, Stanley, 66, has turned his creative energy to painting, something he dabbled in at school but didn't embrace as more than a hobby until a decade and a half ago.
Lately, Stanley has embarked on a different kind of road trip, visiting art galleries around the country to display and discuss his work. He'll share his interests with Atlantans on June 16 with an appearance at Wentworth Gallery at Phipps Plaza.
During his chat with The Atlanta Journal-Constitution and Kaedy Kiely of 97.1 The River (go to m.971theriver.com to hear some of the interview), Stanley talked about his love of color, his desire for KISS fans to see his work and why he doesn't believe in bucket lists.