SAVE THE DATES – 2 MORE BIG ART SHOWS!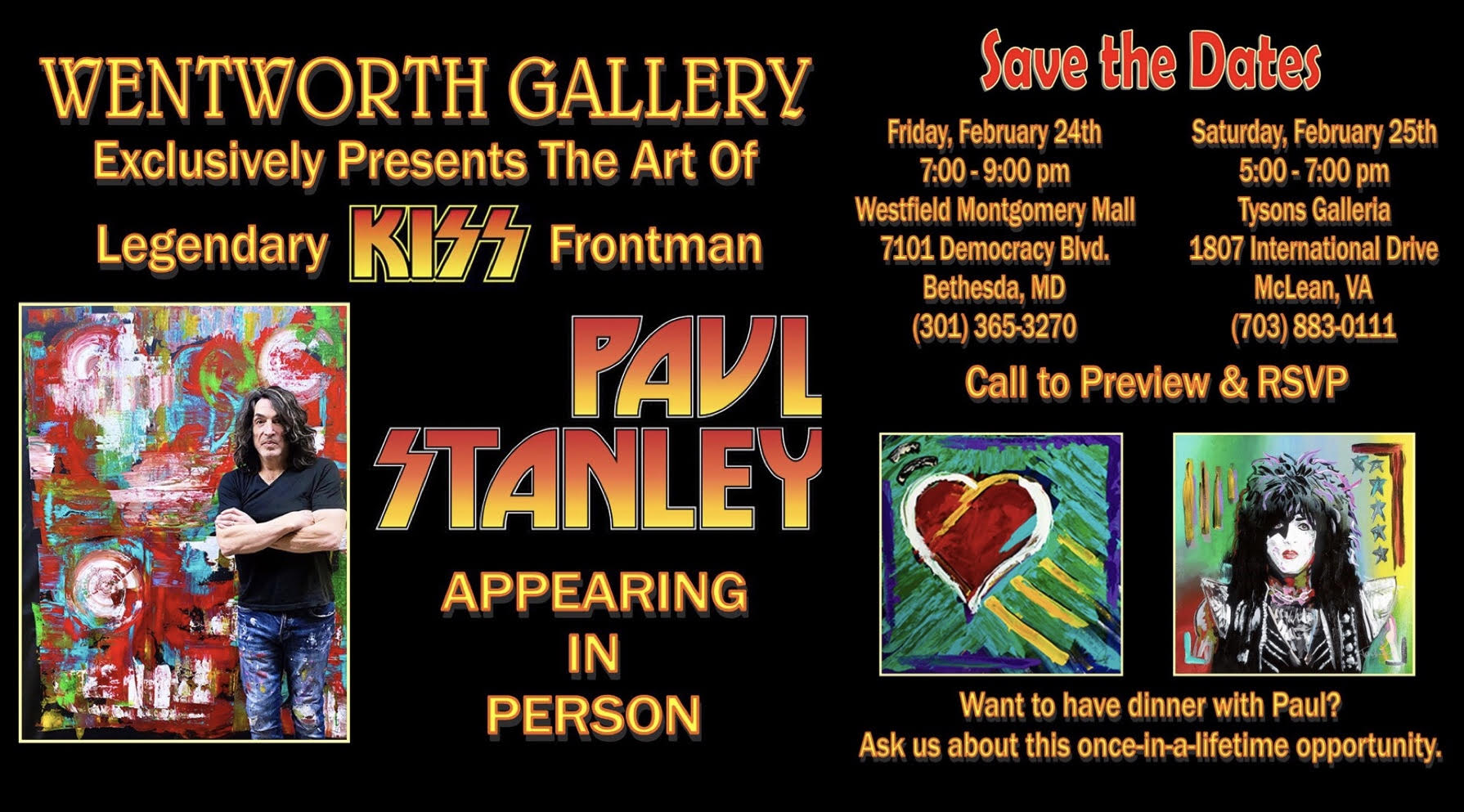 Two more BIG shows coming up in February. Lookin' forward to seeing you!!
Wentworth Gallery is proud to present Paul Stanley for exclusive exhibitions of his artwork. Paul will appear in person at Wentworth Gallery – Montgomery Mall in Bethesda. Maryland on Friday, February 24th from 7 pm – 9 pm and Tysons Wentworth Gallery in McLean, VA on Saturday, February 25th from 5 pm – 7 pm.
Friday, February 24th – 7-9 pm:
Wentworth Gallery – Westfield Montgomery Mall
7101 Democracy Boulevard
Bethesda, MD 20817
301-365-3270
montgomery@wentworthgallery.com
Saturday, February 25th – 5-7 pm:
Wentworth Gallery – Tysons Galleria
1807 U. International Drive
McLean, VA 22102
703-883-0111
tysons@wentworthgallery.com
Call the gallery for details and to reserve your favorite artwork now! Ask us how you can join Paul Stanley for dinner after the show!
For more information and pricing inquiries, contact the gallery.
View Paul's Art: www.wentworthgallery.com/stanley.html.