Talking Optimism, 'Black Series' Paintings, Wentworth Gallery Appearances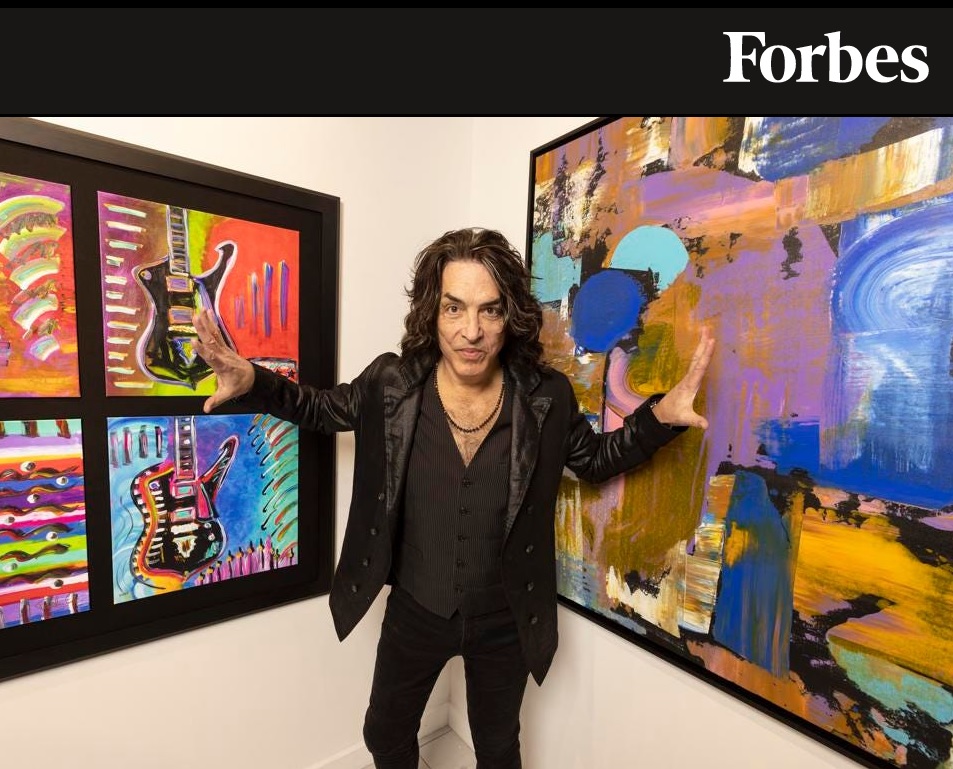 By Jim Ryan / Forbes
Since 1973, Kiss singer and guitarist Paul Stanley has carved out a niche as one of rock's most engaging frontmen.
With a hand in his band's album art, costumes, songwriting, staging and more, the Rock and Roll Hall of Famer's creativity has helped to define one of the strongest, most successful brands in rock and roll history.
Outside music, Stanley applies his passion and creativity to both cooking and art. While relatively new to the art world, picking up painting two decades ago, he was nevertheless dubbed an "art phenom," by Wentworth Gallery Principal Christian O'Mahony for his ability to sell out full gallery displays of his work.
With nine retail galleries, Wentworth is one the nation's top sellers of fine art, boasting a number of exclusive partnerships with artists and musicians.
Following a pair of events in Florida earlier this month, Stanley will be in attendance this weekend at Wentworth exhibitions in Bethesda, Maryland (Friday, February 24 at Montgomery Mall) and McLean, Virginia (Saturday, February 25 at Tysons Galleria), displaying his work in the "Black Series," uniquely vibrant paintings put forth on black canvas instead of the more traditional white.