TONIGHT: WENTWORTH TYSONS GALLERIA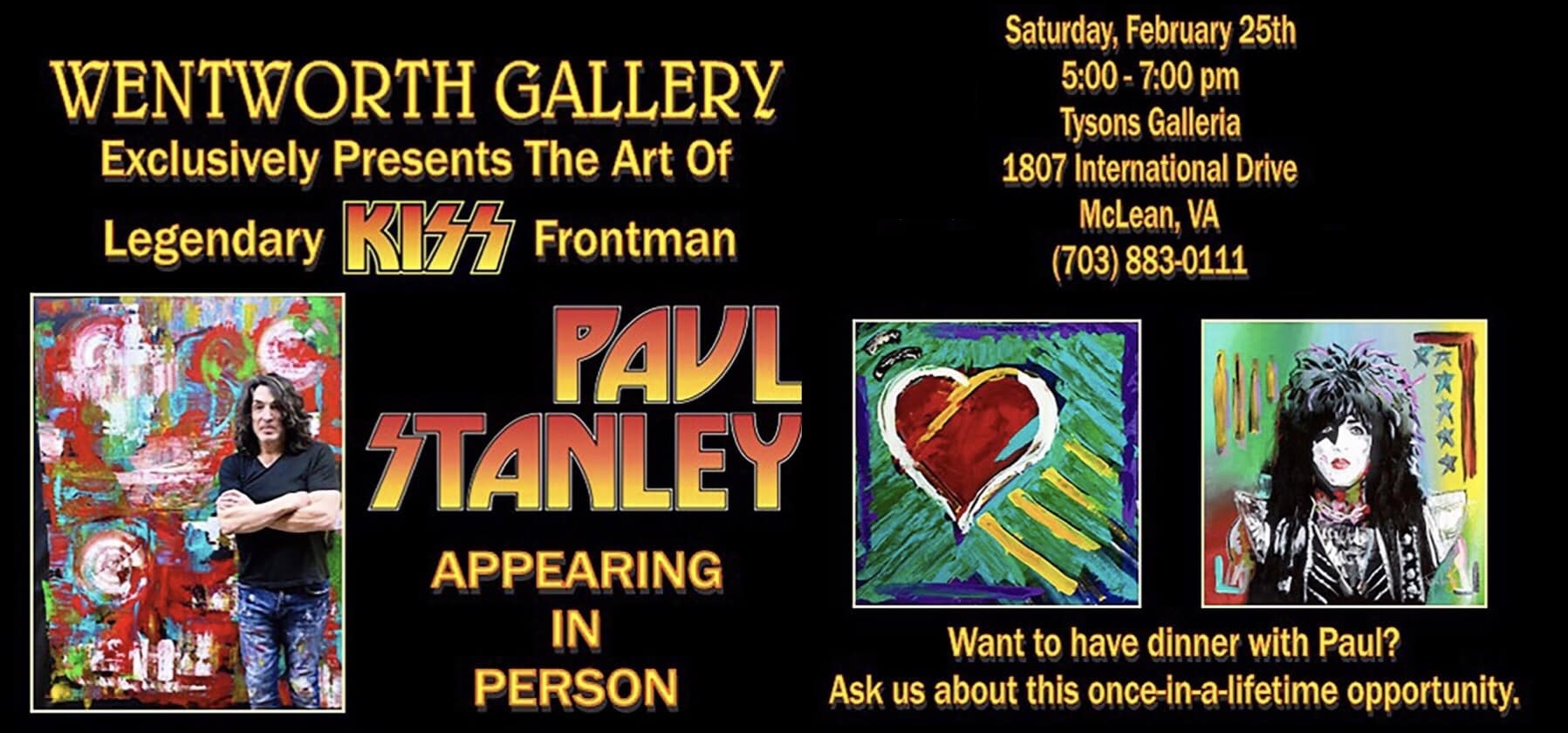 TONIGHT! Paul Stanley in person with his latest art collection at Wentworth Gallery – Tysons Galleria – from 5 pm to 7 pm.
View Paul's Art: www.wentworthgallery.com/stanley.html
Saturday, February 25
5 pm – 7 pm
Tysons Galleria
1807 U. International Drive
McLean, VA 22102
703.883.011
tysons@wentworthgallery.com
Call the gallery for details and to reserve your favorite artwork now!