BACKSTAGE IN SALT LAKE CITY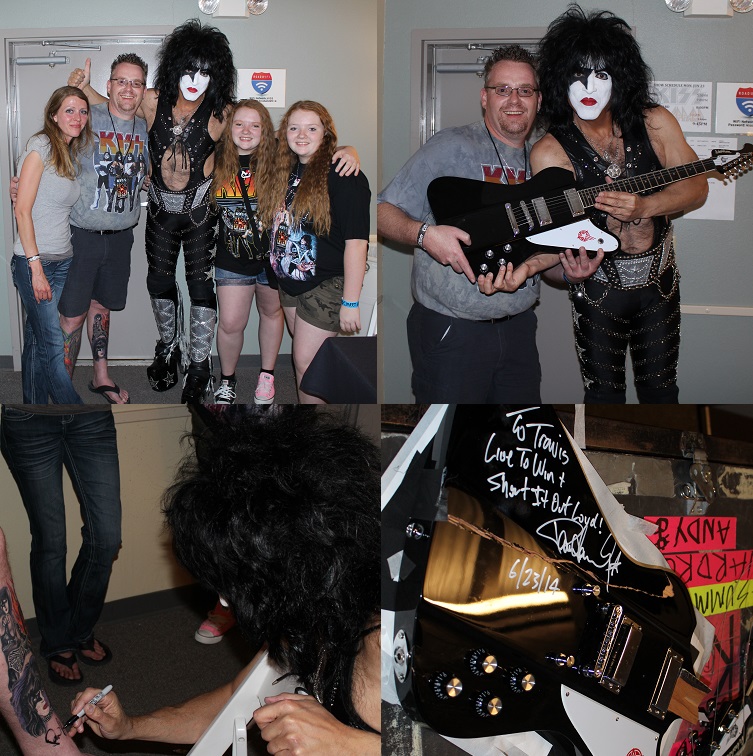 Here's KISS fan Travis Nielsen and his family backstage with Paul  in Salt Lake City. Travis purchased Paul's smashed guitar at the first show of KISS' 40th Anniversary Tour!
In the photos:
Top left – Travis & his family with Paul.
Top right – Travis and Paul with the guitar Paul smashed for him later that night.
Bottom left – Paul signing Travis' Paul Stanley tattoo.
Bottom right – Travis' new Paul Stanley smashed guitar, smashed in his honor at the show!