PHOTO: GRAND OPENING OF NEW ROCK & BREWS ALBUQUERQUE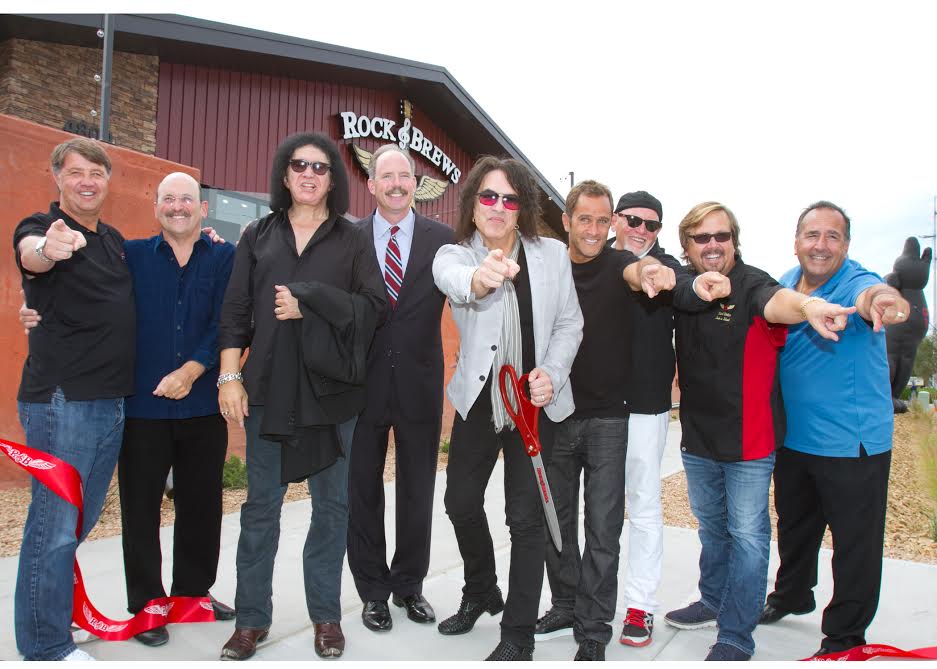 Posing at the grand opening of the new Rock & Brews Albuquerque, pictured from left to right, are: Franchisee (Southwest), Brett Anz; Co-Founding Partner, Dell Furano; Co-Founding Partner, Gene Simmons; Albuquerque Mayor, Richard Berry; Co-Founding Partner, Paul Stanley; Franchisee (Southwest), Perry Mann; Co-Founding Partner, Dave Furano; Co-Founding Partner, Michael Zislis; and Rock & Brews Southwest, LLC, Region President, Matt McMahon. 
KISS front men Gene Simmons and Paul Stanley, along with their co-founding partners, opened the first Southwest location of their Rock & Brews restaurant in Albuquerque, NM, yesterday, September 16, 2014. The rock-themed, family-friendly restaurant honored nearly 100 local wounded warriors, veterans and active military members with an intimate luncheon hosted by Simmons and Stanley. The evening fundraiser, benefitting the New Mexico VA Health Care System recreation programs, welcomed over 250 guests, including local VIPs, the general public and media.
The restaurant is located at 4800 Montgomery Blvd NE, Albuquerque, NM.