ROCK & BREWS OVIEDO GRAND OPENING TOMORROW!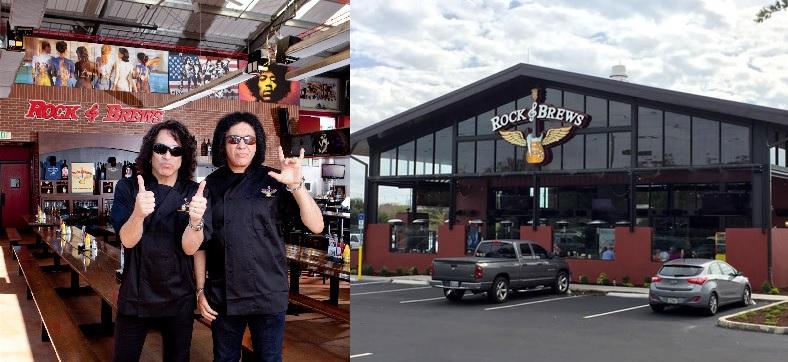 Paul Stanley and Gene Simmons will host a grand opening celebration for the new Rock & Brews Oviedo location tomorrow, Tuesday, January 6.
The grand opening festivities will consist of a midday luncheon for more than 100 wounded warriors, veterans and active duty military personnel, as well as a public meet & greet event with Simmons & Stanley from 2-4 p.m. "Oviedo marks our first Rock & Brews restaurant on the East Coast," said Stanley. "For every Rock & Brews opening, we look forward to paying tribute to the local service men and women in the areas in which Rock & Brews operates."
While the luncheon is a private event, the meet & greet, hosted by Stanley and Simmons, is open to the public. Tickets to the meet & greet are $200 per person and include two adult beverages per person or unlimited soft drinks, a sampling of Rock & Brews cuisine, and a photo opportunity with Stanley and Simmons.
A percentage of proceeds, not less than $10,000, will benefit the Orlando VA Medical Center's new Fisher House in Lake Nona located just steps from the Orlando VAMC's newest hospital. The Fisher House is designed for Veterans and their families to stay at during hospitalization at no cost or restriction on the length of the visit. Guests may purchase tickets at this link https://rockandbrewsoviedo.eventbrite.com