ROCK & BREWS WINS COVETED SPOT AT TERMINAL 1 AT LAX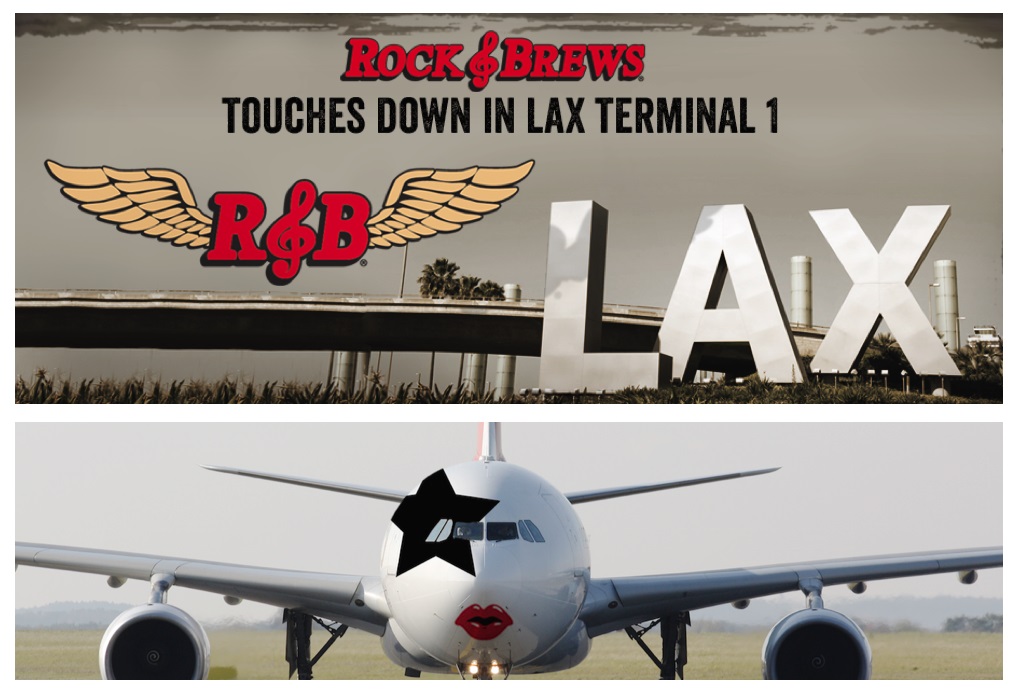 Crews Partners With Paul Stanley and Gene Simmons To Open Second Airport Location of Rock-Inspired Restaurant
Today, Crews, a premier retailer and food and beverage operator at top airports, announced plans to open a second Rock & Brews at LAX. The rock-inspired restaurant founded by Paul Stanley and Gene Simmons of KISS will open to travelers in the fourth quarter of this year as part of the $508 million overhaul of Terminal 1 that is being spearheaded by Southwest Airlines in partnership with Los Angeles World Airports (LAWA) and Westfield. The first Rock & Brews at LAX opened in Terminal 5 in October 2013, and in 2014 generated record sales.
"We are thrilled to add a little rock style excitement to the travel experience of Southwest Airlines guests in Terminal 1," said Stanley and Simmons in a joint statement. "It is an honor to partner with Crews, Southwest Airlines, Westfield and Los Angeles World Airports to make this happen."
Rock & Brews is a family-friendly restaurant and entertainment concept that offers quality American comfort food and a full bar with a broad selection of craft beers in an engaging environment that celebrates classic rock and roll and encourages a multigenerational sense of community.
"Rock & Brews has proven to be a highly popular brand at LAX," said Gina Marie Lindsey, Executive Director of Los Angeles World Airports. "The brand is a perfect fit for the planned changes at Terminal 1 and we are confident that travelers will be surprised and delighted by the restaurant's alluring combination of great food, great drinks and great rock and roll."
Rock & Brews debuted in 2012 with its first restaurant in El Segundo, California. Today, the brand has 10 locations in the United States and Mexico and is poised for thoughtful expansion worldwide with freestanding restaurants, sports and entertainment venues, and airport concepts.
"We are proud to bring Rock & Brews to Terminal 1," said Robert Crews, president and CEO of Crews. "The brand is exciting, and a stop into Rock & Brews is the perfect way for departing and arriving guests to celebrate their travels."
Rock & Brews will offer both dine in or "Grab and Go" service. Guests with time to spare can take a seat, select from an array of signature dishes including various breakfast items, salads, pizzas, sandwiches, burgers and entrées, as well as a broad range of craft beers, while enjoying the rock-inspired environment. For travelers on the run, Rock & Brews' "Grab and Go" allows guests to take a rockin' meal with them on their flights.
Rock & Brews at Terminal 1 will be open from 5 a.m. to 11 p.m. daily.
Rock & Brews is also currently developing restaurants in Phoenix, Arizona; Dallas, Texas; Buena Park, CA; Downey, CA; and Orlando, Florida, among other locations.