PAUL STANLEY TWITTER CONTEST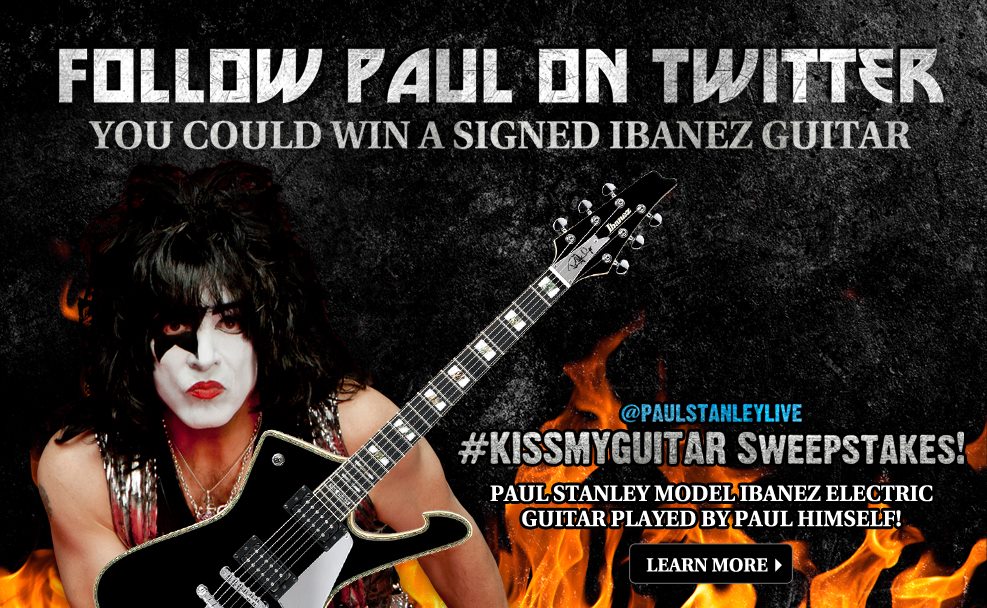 Follow Paul Stanley on Twitter for a chance to win a Paul Stanley Ibanez Guitar.
Simply follow Paul on twitter @PaulStanleyLive between March 1st and April 30th, 2015, and one lucky follower will win a PAUL STANLEY MODEL Ibanez electric guitar played by Paul himself!! Plus, one new follower will win an autographed copy of Paul's book "Face The Music."