KISS' Paul Stanley Croons Unadorned R&B Classics at Soul Station Debut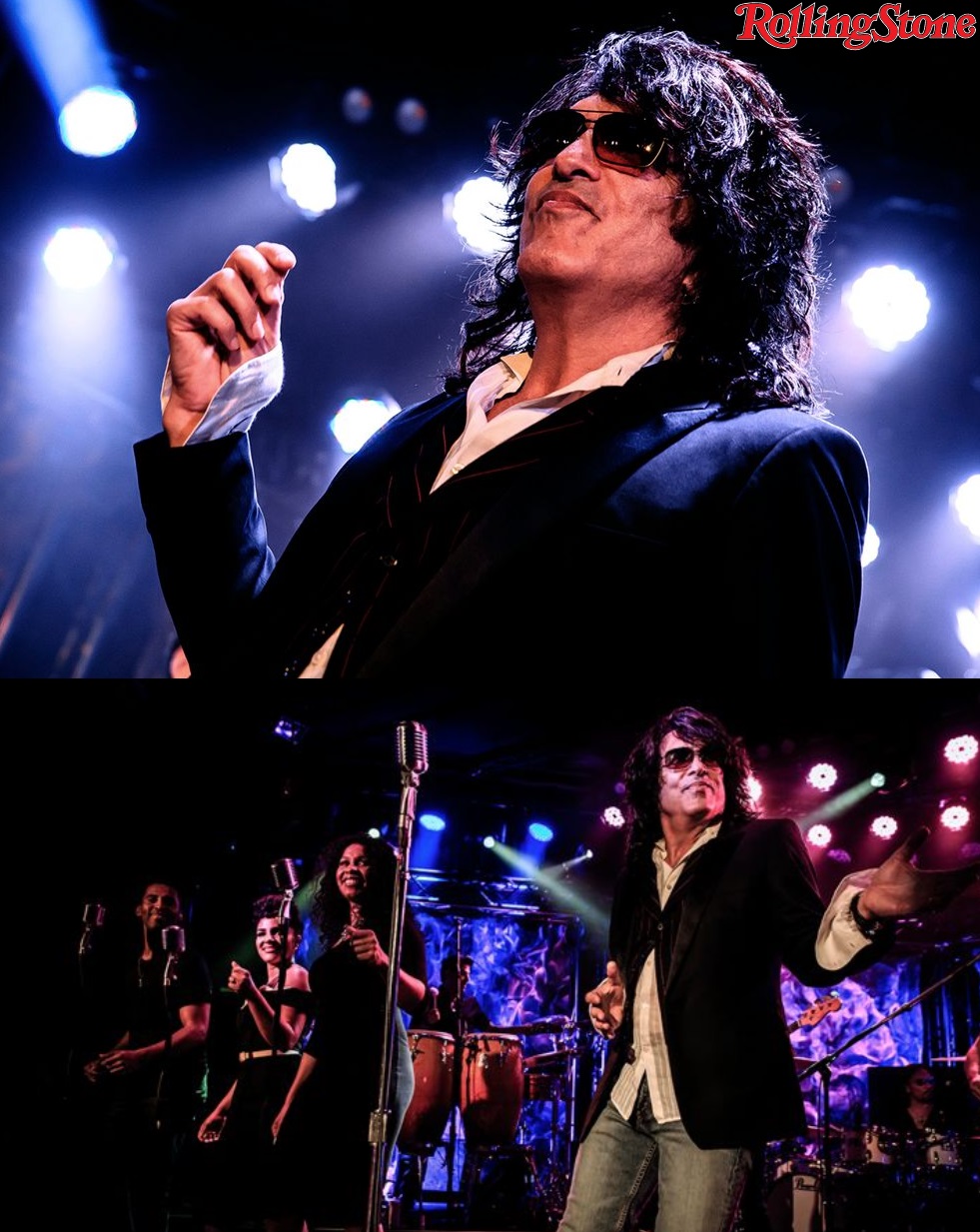 "These songs mean a lot to us," said KISS singer of vintage favorites by Temptations, Al Green and others
There were no fireworks or kabuki makeup, no lightning bolts or platform heels, but Paul Stanley of Kiss found some genuine emotional power in a set of classic Sixties and Seventies R&B Friday night at the Roxy Theatre in Los Angeles. It was the first public performance of Paul Stanley's Soul Station, and it was clearly a labor of love for the singer, way outside his usual rock comfort zone of bombast and shouting out loud. The Starchild had come to share his true love of Motown and Philly soul.
The songs were ancient hits by Smokey Robinson, the Temptations, Al Green and the Isley Brothers, and the performances painstakingly re-created the original arrangements, with only occasional nods to Stanley's other gig. "We're paying respect, with reverence, to some of the great songs," Stanley said early in his 75-minute set, dressed in shades and a tuxedo jacket, swaying in cowboy boots of fire-engine red.
"There was a time not that long ago when you would turn on the radio and you'd hear songs written by real songwriters, songs sung by real singers, played by real musicians," he explained to the whistling, cheering crowd at the 500-capacity club on the Sunset Strip. "These songs mean a lot to us. They're beautiful songs. You could sway and touch the person next to you — you could also get punched in the face. I think you're going to like this."
He began with the Temptations' "Get Ready," singing in falsetto, as he would the entire set, reaching for high notes and subtlety that would be a challenge for almost anyone not named Smokey. His vocals could have been louder in the mix here, but Stanley found his own power and confidence as the set rolled on, blending elegantly with a trio of gifted backup singers: Nelson Beato, Ayana Layli and Crystal Starr.
Stanley and his singers went full a cappella to begin Robinson's sweet, tearful "Ooo Baby Baby," singing into retro chrome-plated microphones. "We got great, great singers. I would be nothing without these singers," Stanley said admiringly. Behind them was a six-man band that included Kiss drummer Eric Singer, and they obviously had been rehearsing hard for this moment, reviving the warm bass lines and glancing guitar riffs of the Temptations' "Just My Imagination."
That song's chorus also prompted the first of many spontaneous sing-alongs from the crowd, many dressed in Kiss shirts and hats, but no one shouting for any tunes from Stanley's other band. In a corner booth of the club's VIP section were two fans cheering as loudly as anyone: Kiss fanatic Tom Morello (of Rage Against the Machine) and Stanley's musical life partner, Gene Simmons.
"He's great because he loves that music and he understands it," Simmons said, grinning from behind his sunglasses. "Great songwriting is great songwriting."
Stanley introduced the Smokey Robinson and the Miracles hit "Tracks of My Tears" by speaking in awe of the distinctive opening melody: "I'm going to be transported as soon as I hear it." He tapped into the Hi Records sound of Memphis soul on Green's "Let's Stay Together," as the crowd clapped to the beat, followed by the Temptations' "The Way You Do the Things You Do" and the slippery funk guitar on the Isley Brothers' "Who's That Lady?"
These were love songs performed at human scale, with emotions that soared, no special effects necessary. Pulling off his tuxedo jacket, Stanley joked with the crowd, "You don't have to be shy. We know each other."
For the Jackson 5's "I Want You Back," Stanley picked up a tambourine and handed lead vocals to Crystal Starr, who nailed the tune with searing passion and skill.
Before the Roxy show, Soul Station had played just twice before at benefit events for the school attended by one of Stanley's children. Now he plans to tour the band between his ongoing dates with Kiss. At the end of the night, he summed up the sound and tradition he hoped to share with his fans: "Real musicians, real music, really cool."
Set List:
"Get Ready"
"La-La (Means I Love You)"
"Just My Imagination"
"Ooo Baby Baby"
"Sideshow"
"You Are Everything"
"Tracks of My Tears"
"Let's Stay Together"
"Betcha by Golly, Wow"
"The Way You Do the Things You Do"
"I Want You Back"
"Who's That Lady?"
Encore:
"O-o-h Child"
"This Old Heart of Mine"
"Could It Be I'm Falling in Love"