Paul Stanley talks about Rock & Brews expansion into arenas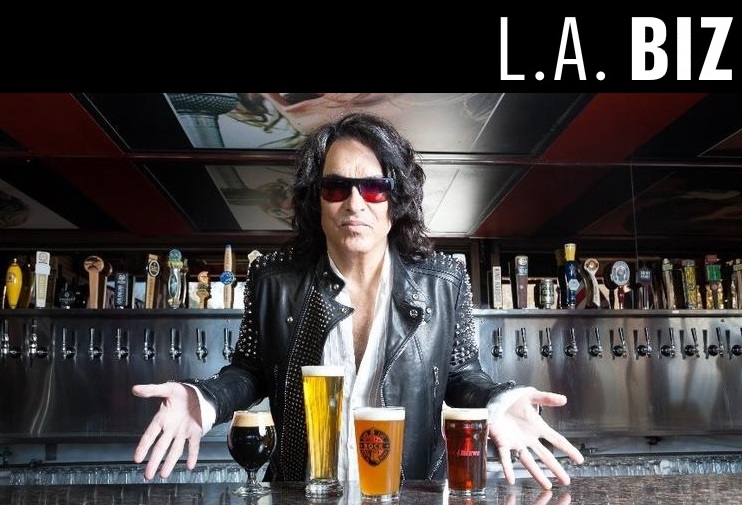 By W. Scott Bailey / L.A. BIZ
San Antonio is making some new rock 'n' roll history. The Alamo City will serve as a testing ground of sorts for a relatively young restaurant company whose partners include Paul Stanley and Gene Simmons of the iconic rock band KISS.
Rock & Brews, which is based in Manhattan Beach, will make its official debut in San Antonio at the AT&T Center on Dec. 11. During an exclusive interview with Stanley, the KISS front man said the Alamo City restaurant will represent Rock & Brew's initial entry into the sports stadium scene.
"This is our first arena installation. This is the one that will lead the way," Stanley said about the AT&T Center venue, which will feature a rock 'n' roll theme, American comfort food and a wide selection of craft beers.
Stanley said Rock & Brews partners were looking for an opportunity to expand the restaurant and bar concept hatched roughly five years ago into the sports stadium setting.
"Moving into arenas now just seems like the next logical step," Stanley told me. "We've done quite a bit of research into arenas. San Antonio and AT&T Center came up at the forefront."
It helps that KISS has a long-standing connection to San Antonio, having performed in the Alamo City numerous times over its more than 40-year run.
"Our history with San Antonio goes back literally decades," Stanley said. "It's been terrific. To watch it thrive and grow has been very satisfying for me. So we couldn't pick a better place. We came up with a deal that worked out for everyone, and we are proud of the installation."
Rock & Brews will work to integrate local flavors and products at its San Antonio venue."We want to be good stewards," Stanley said.
If all goes as expected, Rock & Brews could expand its presence in a city with a rich rock history, as well as a growing reputation in the culinary and craft beer industries.
"Does San Antonio deserve another one? I would say so," Stanley said, when asked if Rock & Brews would consider developing a more traditional, free-standing restaurant in the Alamo City to complement the AT&T Center venue. "The people in San Antonio will ultimately decide."