Paul Stanley And Gene Simmons To Salute The Troops On Veterans Day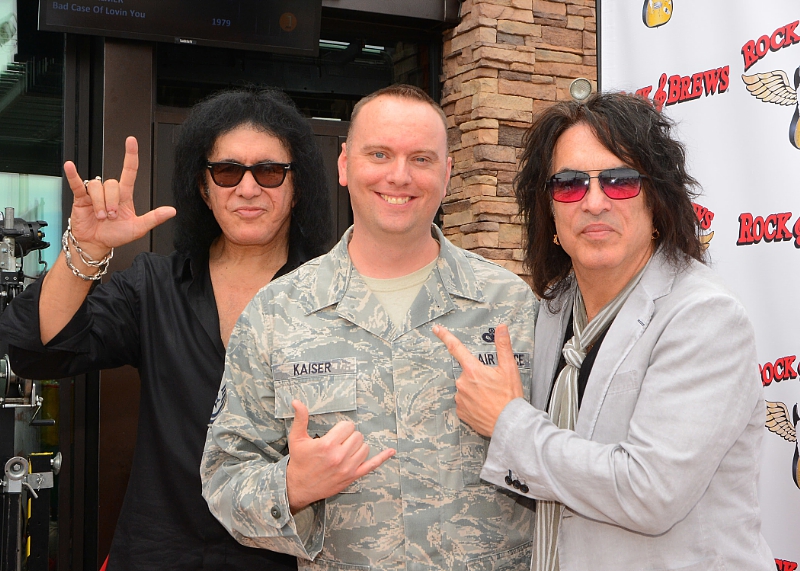 The Rock Icons' Rock & Brews Restaurants Will Offer Free Pulled Pork Sandwiches To Veterans, Active Military and First Responders Today
Rock & Brews, the family-friendly restaurant brand co-founded by KISS front men Paul Stanley and Gene Simmons, will celebrate Veterans Day on November 11 by offering veterans, active military personnel and first responders a complimentary pulled pork sandwich with a side choice of natural fries, house potato salad, pasta salad or coleslaw throughout the day at all of its restaurants in the United States.
"As proud Americans, it is important to salute the men and women who protect and serve our country," said Michael Zislis, CEO and co-founder of Rock & Brews. "November 11 is devoted to our veterans, active military and first responders at Rock & Brews, and we hope that they will come in with friends and family to give us a chance to say thank you."
Rock & Brews locations nationwide partner with local veteran organizations to support veterans and military personnel in their communities throughout the year.  To date, the brand has donated more than $100,000 to local veterans' in Rock & Brews markets.
For more information about Rock & Brews' Veterans Day offer visit www.rockandbrews.com.