Paul Stanley of KISS proves he has plenty of soul in San Juan Capistrano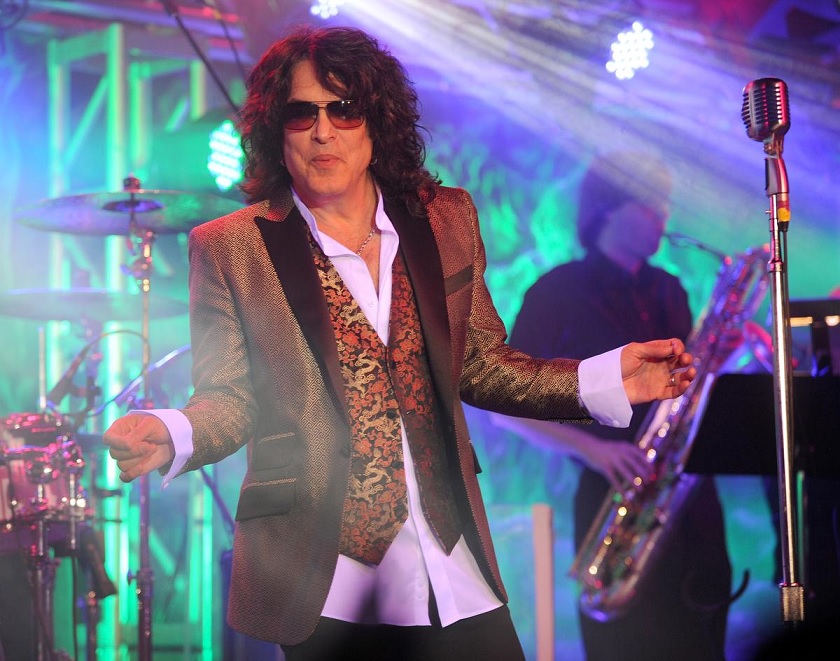 By ROBERT KINSLER / Orange County Register
It's no surprise there were plenty of Kiss fans on hand at the Coach House on Friday night to catch the local debut of singer-guitarist Paul Stanley's new group dubbed Soul Station. But what may have been a bit surprising to some unschooled members of the capacity crowd was not only the complete lack of any KISS classics in the set list, but the fact that "the Starchild" performed sans makeup and never even touched a guitar during the 90-minute performance.
The good news is the 64-year-old hard rocking icon's performance was very good and made for a fun-filled night of music courtesy of his outstanding backing 12-member ensemble, Soul Station. Stanley and company crackled life into more than a dozen soul and Motown classics in versions that featured arrangements mostly faithful to the studio versions while gaining an additional edge played live.
Opening with a rousing version of the Temptations' "Get Ready," this was a performance where every song covered was a bona fide classic. As Stanley noted after the opener: "Tonight's about a lot of the music I grew up loving."
Stanley used his falsetto as the instrument of choice throughout most of the night, generally able to hit all the high notes associated with iconic ballads – the Delfonics' "La-La (Means I Love You)," an especially impressive take on the Miracles' "Ooo Baby Baby" – and uptempo soul standards, such as Stevie Wonder's "Signed, Sealed, Delivered I'm Yours." Stanley even showed off some dance moves on Al Green's "Let's Stay Together."
Stanley not only hit thoe lofty notes, but delivered the songs with authentic emotion that gave the overall performance an artistic sense of purpose that more than justifies future outings from Soul Station.
The three backing singers (all of whom were featured singing lead vocals from time to time) were the obvious ingredient in replicating the vocal sound of the soul era. The band also boasted a top-tier trio of horn players, an ace rhythm section (including long-time Kiss drummer Eric Singer), several keyboardists and stellar guitarist Rafael "Hoffa" Moreira, who drew several cheers throughout the night for his flashy fret work, ost notably during an extended workout of the Isley Brothers' "Who's That Lady").
Together with Stanley, these musicians made this a night to celebrate a sound that got many on their feet and dancing in a venue where such displays are rare.
Opening the night was Tom Griesgraber, an Encinitas-based composer who performed an instrumental set of original works on a Chapman Stick, a unique instrument that is able to fuse sounds from the guitar, bass guitar and even keyboards. His virtuoso talents on the Stick were highlighted on the beautiful, Americana-styled "Rebecca" and dazzling rhythm-defying "War Dance."