Paul Stanley Guest Hosts Phone Booth Fighting Podcast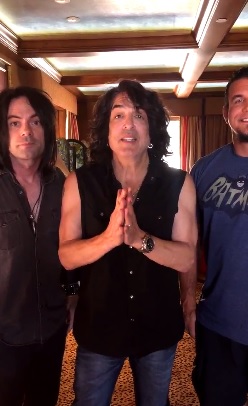 A great interview with my buddy and 2 time UFC heavyweight champ, Frank Mir. Not your usual rock&roll bullshit.
From: Frank Mir / phoneboothfighting.com
Legendary KISS front man Paul Stanley co hosts this episode, recorded at his home in Beverly Hills.  Paul talks about his love of MMA, his particular admiration of Frank's fighting career, & his rock and roll hall of fame body of work that has spanned nearly 50 years.