PAUL TALKS KISS' UPCOMING NYE BLOWOUT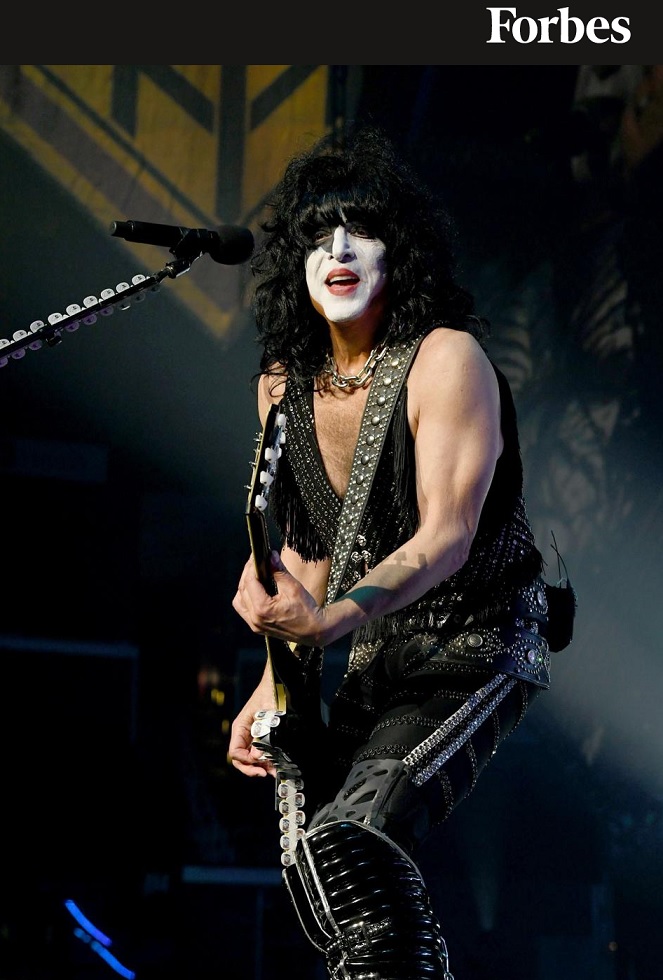 By Steve Baltin / Forbes
KISS will end 2020 with a record-breaking NYE show in Dubai. As Paul Stanley tells me smiling when we jump on a Zoom call while the band is in rehearsals in Los Angeles, "Let's face it, this has been an awful year to one degree or another for everybody. So if we can kick it in the rear end I'll do it in eight-inch heels."
In addition to being a final farewell to one of the most turbulent years in recent history, the show is putting more than 400 crew members, most, if not all of whom, have been out of work since the pandemic shut down live music in March.
The NYE blowout is in partnership with Tixr, who are doing the livestream, and Landmark Live, who is producing the event. For both companies, the show was a perfect way to give back to an industry that has been decimated this year, as trade magazine Pollstar recently estimated the losses in live music in 2020 to be approximately $30 billion.
Not only is the concert putting crew members to work, venues that have been shut down are also benefiting as they have been given the opportunity to sell the livestream and bring in money from the sales, according to Robert B. Davari, CEO of Tixr.
"This has been such a hard year for our industry that we felt like it was a necessity to do this show. Our industry needs hope. Fans need to feel connected to their favorite artist and also experience a proper show again. Hopefully our show lets them escape for three hours on December 31st and try to celebrate life,"  Daniel Catullo, Founder/CEO Landmark Live Presents, says.