Orange County Register Interview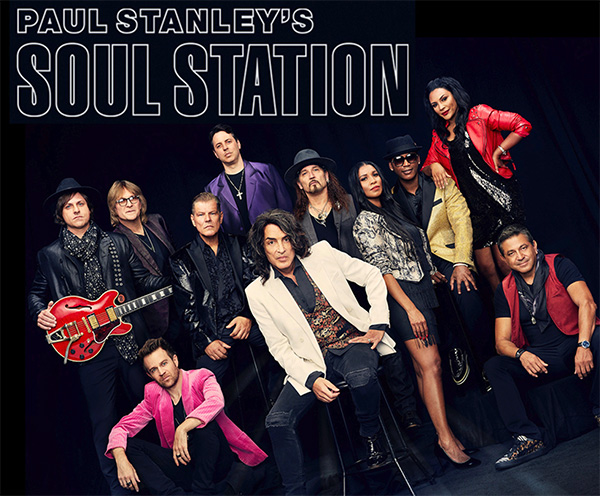 Kiss co-founder and vocalist Paul Stanley can't wait to hit the road again. Like most, he's been hunkered down at home due to the ongoing coronavirus pandemic, but Stanley, who turned 69 in January, said that he'd received his first COVID-19 shot and was getting ready to rock when the world reopens.
"I feel like there's finally a light at the end of the tunnel," he said during a recent Zoom interview. "Maybe we'll be getting yearly COVID shots like we do flu shots to specifically deal with whatever variant there is next. The vaccine is a game-changer – but it's only a game-changer if you get it."
Though he was in Kiss mode before the pandemic hit as the mighty rock quartet was out on the final leg of its farewell tour, Stanley has spent his downtime working on his side project.
Paul Stanley's Soul Station is a 15-piece (or more) ensemble that has toured the U.S. and Japan, stopping in small clubs to perform classic R&B and soul songs. Long before donning his platform boots and Starchild makeup, Stanley was venturing out to see the Temptations and Smokey Robinson and The Miracles perform at shows not far from his home in Queens, New York.